'1000-Lb Sisters': Did Chris Combs Get Weight Loss Surgery? - Showbiz Cheat Sheet
When it comes to 1000-lb Sisters, Chris Combs is the unexpected star. The TLC show is mostly focused on Tammy and Amy Slaton and their weight loss journeys. But after Tammy struggled to lose any weight, Combs decided to join them in getting healthy and became Tammy's accountability partner. Has Combs gotten bariatric surgery while on the TLC show?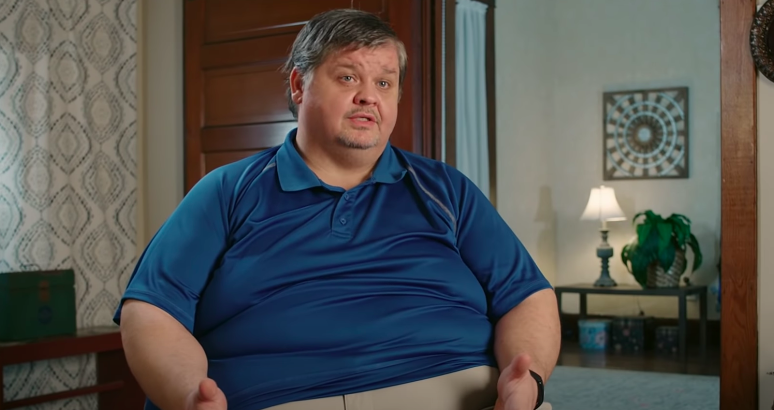 Chris Combs on '1000-Lb Sisters' | TLC via YouTube
Did Chris get bariatric surgery on '1000-lb Sisters'?
At the end of season 2, only Amy had had weight loss surgery. Combs still needed to lose some weight before he could qualify. In between seasons, the reality star lost a lot of weight but when a boil grew on his leg, he was forced to rest and could no longer keep up his workout regimen. This caused Combs to gain back almost the entire 40 pounds that he lost.
The synopsis for season 3 shows that Combs doesn't have an easy road ahead of him.
"Meanwhile, the sisters' brother Chris had reached the goal Dr. Smith set for him to be eligible for bariatric surgery but after a setback following a procedure to remove a boil from his leg, he fears he has blown his chances for life-saving surgery," the synopsis reads. "Facing another check-up with their doctor, Tammy and Chris must both face the music and see whether their progress qualifies them for weight-loss surgery. "
Fans love Chris
As the seasons of the show have gone on, Chris has received a lot more screen-time and fans absolutely love him.
"But I'm watching season two and I absolutely love the brother?" one fan wrote on Reddit. "He's like a cuddly bear who is super sweet but strict and honest to all the sisters. Also like it's so refreshing to see someone who actually wants to make a change (Tammy does but she often falls off the wagon the way I see it, and Amy already is trying since she got the surgery)."
"There are a lot of people here that are #TeamChris," another person wrote. "I think most people would love to see all of them succeed but know that realistically he's the one who is most likely."
"While I'm 100% cheering on the sisters, cause I truly want to see them get down to even a healthier weight, I'm cheering Chris on 120% cause he's just so cool," another person said.
Chris' relationship with Amy and Tammy on '1000-lb Sisters'
Tammy depends largely on Amy to do everything for her, but there are some things that even Amy can't do. That's where Combs comes in. He helps take Tammy to and from her appointments and helps her get out of the car. So, when she decided that she wanted to leave her food addiction rehab program, she called Combs to pick her up. Because Combs and Amy helped Tammy come home, many fans blame them for Tammy's lack of progress.
Though Combs is one of the only people who calls Tammy out when she refuses to eat healthy, he does somewhat enable her, just like Amy. If the siblings want to lose weight and live healthy lifestyles, they will have to all start holding one another accountable.