'90 Day Fiancé': Tiffany Franco Opens Up About Weight Loss Surgery - Showbiz Cheat Sheet
One of the many surprises of the 90 Day Fiancé: Happily Ever After? Tell-All episode was Tiffany Franco revealing that she would be undergoing weight loss surgery, just as her co-star Angela Deem had. The mother of two has had trouble losing the weight she gained while pregnant with her last child and is excited about the idea of looking and feeling her best.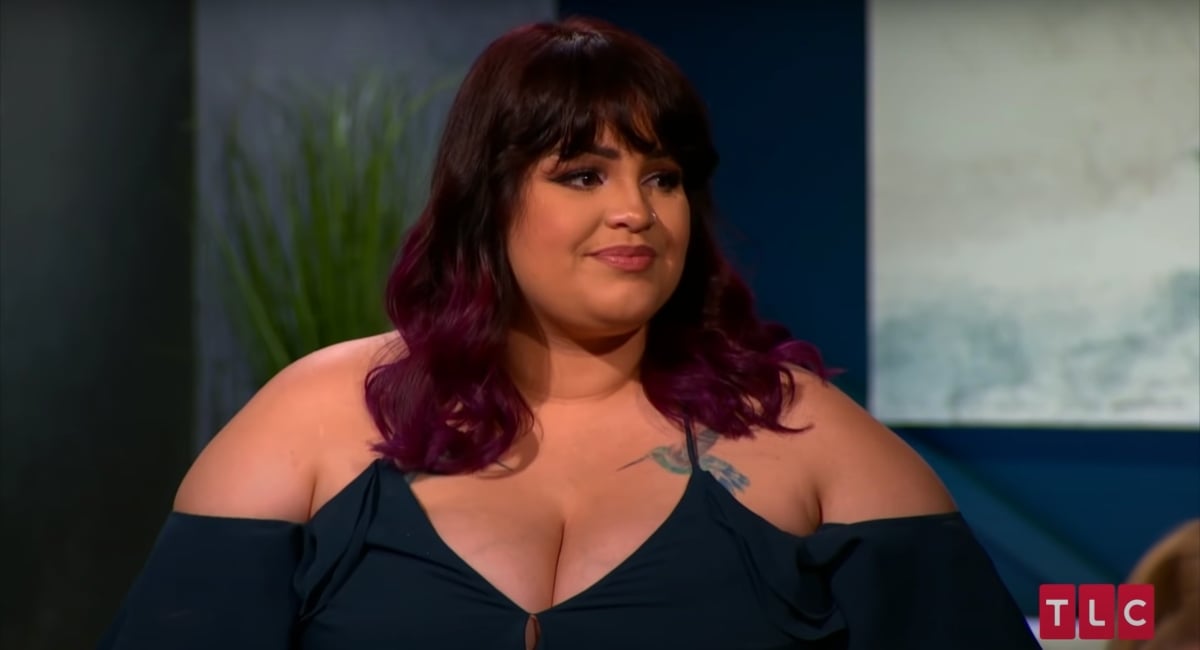 Tiffany Franco on '90 Day Fiancé: Happily Ever After?' | TLC
Tiffany reveals she's getting weight loss surgery on the '90 Day Fiancé: Happily Ever After?' Tell-All
On part 1 of the 90 Day Fiancé: Happily Ever After? Tell-All, Angela stunned audiences and co-stars alike with her 106-lbs weight loss and brand new breast implants. The transformation must have inspired Tiffany, because she revealed to the host, Shaun Robinson, that she plans on getting the same gastric sleeve procedure done as well.
Tiffany said, "I'm getting the same surgery that Angela got in two days." The 90 Day Fiancé star revealed that it was a long process and that she's excited to get it done.
Ronald isn't happy about her gastric sleeve surgery
However, her husband, Ronald Smith, wasn't quite as excited. Similar to Angela's experience with her husband Michael Ilesanmi, Ronald doesn't agree with her getting the procedure done. She said, despite her husband's lack of support, she feels that it's the "right step" for her.
Ronald explained that his mindset isn't that he doesn't want her to lose the weight, but rather he thinks she should put "in the work" rather than getting a sleeve. He explained, "You'll appreciate the results much more." Regardless, Tiffany says that she doesn't believe the surgery is an easy way out, as she's going to have to change her attitude towards food anyways.
Tiffany answers questions about her weight loss
In a recent Instagram Live video, Tiffany opened up to fans about her surgery. While she didn't tell her audience how much weight she's lost total, she did encourage her followers who are struggling with losing weight to consider the surgery. She said, "It's definitely worth it." She continued, "That's all I can say right now probably … Don't think twice. Just do it. If you're struggling, then just do it. Don't worry about what nobody says to you. Don't worry about anyone saying you're taking the easy way."
While that last line might have been in direct reference to Ronald's criticism of her not attempting to get healthier the old-fashioned way, Tiffany stands by her decision. While Tiffany didn't give many other details about the surgery, she made it seem like she wasn't allowed to talk about it or reveal her weight loss, possibly because she's under contract with TLC and is filming another show.
While Tiffany has yet to post any kind of selfie showing her transformation, she is definitely taking this time to heal and get healthier for herself and for her children. Hopefully soon Tiffany will finally show off all of her hard work, whether it be online or on a future 90 Day Fiancé season.