New health insurance boost for the young - Sydney Morning Herald
Many young people who are still living at home may not be shut out of private health insurance because of its perceived high cost and poor value for too much longer.
Federal government legislation was passed by Parliament in June that implements a measure contained in the 2020-21 budget to improve the affordability and access to private cover for younger people.
The change will allow young adults who are still dependent on their parents to remain on mum and dad's private cover for longer.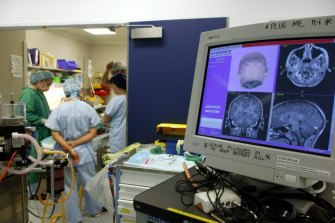 Carrots and sticks are being used to try to get more young people covered by health insurance. Credit:Michele Mossop
Insurers will be able to increase the age at which children can remain on their parents' private health insurance from 24 to 31.
The health insurance industry is being consulted on the change and is working on the design and pricing of policies. The change is voluntary for insurers, not mandatory.
Younger millennials continue to shun private health insurance, though the rate of falling coverage is slowing.
'There's a perception that young people don't get value from private health insurance and this view is borne out by claims statistics.'
Steve Mickenbecker, Canstar's group executive financial services
Figures released by the Australian Prudential Regulation Authority show a 2.1 per cent decline in the number of those aged 25 to 29 with hospital cover in 2020, compared to the previous year. However, the dip is less than half that of the declines of the previous three years.
As at December 31, 2020, 425,000 of those aged 25-29 had private hospital cover, compared to 434,000 a year earlier. On December 31, 2017, 490,000 in the age cohort had cover.
"There's a perception that young people don't get value from private health insurance and this view is borne out by claims statistics," says Steve Mickenbecker, Canstar's group executive financial services.
"The young are low claimers but a 25-year-old still pays the same premium as a 70- year – despite the latter making higher claims," he says.
Insurers have differing rules for who can remain on their parents' policy. It can be restricted to full-time students or to children that are low-paid, or include any adult child under the age limit.
Mickenbecker says the best strategy for younger people is to stay on their parents' policy for as long as possible – if they are in a position to do so.
There are long-standing measures in place that are designed to increase the uptake of private health insurance among the young.
There is a Lifetime Health Cover Loading, where once you turn 31, a 2 per cent loading is added to your private hospital cover premium for every year you are without cover.
Related Article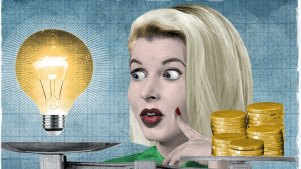 There is also the government's 1 per cent Medicare Levy Surcharge for singles earning more than $90,000 a year who do not have private hospital cover. For a single person earning that amount, the surcharge is $900, which is about the same cost as "basic-level" private hospital cover.
Hospital insurance policies are categorised into "gold", "silver", "bronze" and "basic" coverage.
The tier system was mandated by the government to make it easier to compare health insurance policies from different providers. Each tier specifies services and treatments that must be included. The higher the tier, the greater the number of categories covered.
While singles wanting avoid the Medicare Levy Surcharge can buy "basic" hospital cover for about $900 a year, they may be better off paying a little more for "bronze" cover, Mickenbecker says. "Basic really is basic," he says.
As at December 31, 2020, the percentage of the total population with hospital cover was almost unchanged at 44 per cent, from a year earlier. That is because more older Australians were covered by insurance, offsetting falls in coverage of some of the younger age cohorts.
Mickenbecker puts that down, in part, to an ageing population where older cohorts, who are more likely to have health insurance in the first place, make up a larger part of the population over time.
Thank you for reading the Herald. This article is complimentary.
Register or log in now to read more articles and unlock extra benefits.
No payment required