St. Pete Officer Michael Weiskopf funeral after COVID death - Bay News 9
ST. PETERSBURG, Fla. — A St. Petersburg Police officer, who spent 18 years on the force, was laid to rest Tuesday.
Ofc. Michael Weiskopf died last week after battling COVID-19.
His widow, Karen, spoke openly at his funeral service about her husband's decision to hold off on getting the vaccine and begged those who have been impacted by Weiskopf's life to get the shot.
The Florida Department of Health was set up outside the The Coliseum before and after the services for a pop-up vaccine clinic, so anyone wishing to get vaccinated could do so.
Ofc. Weiskopf spent years on the department's DUI unit and most recently worked as a Traffic Homicide Investigator. His colleagues say he was patient and kind and had a calm demeanor when dealing with victims involved in serious crashes.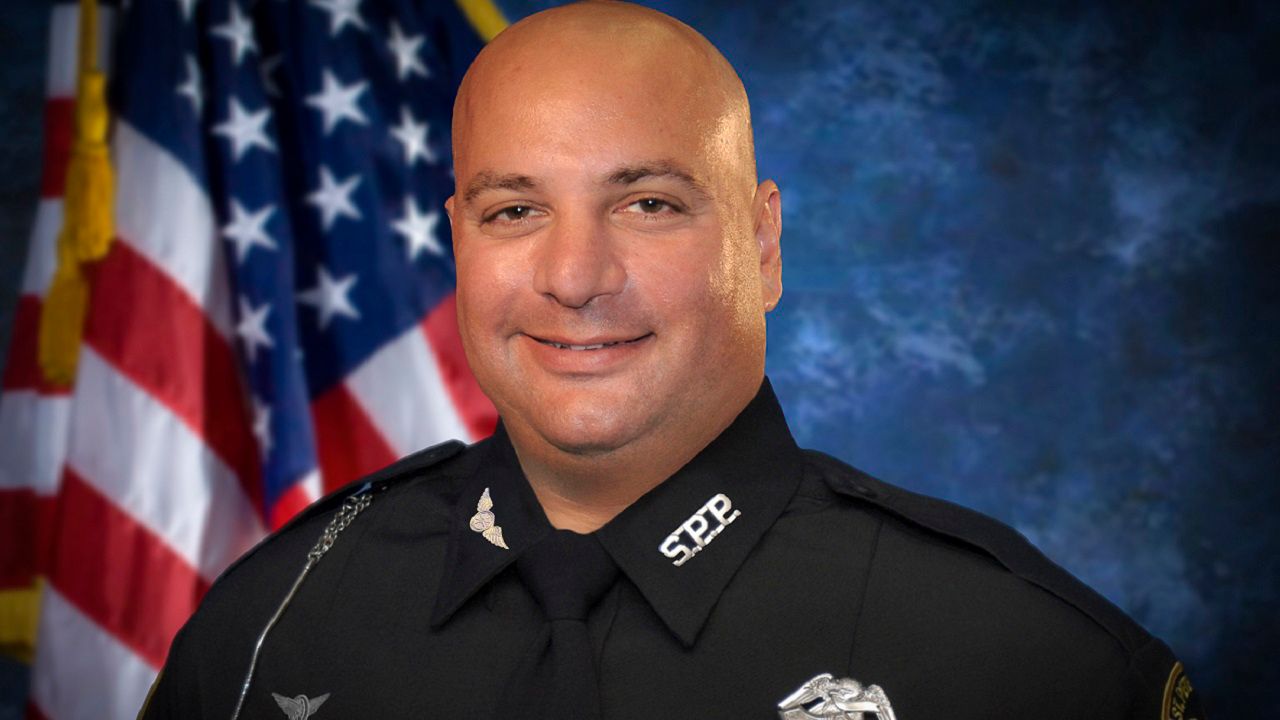 The St. Petersburg Police Department announced Friday that Officer Michael Weiskopf died Friday of complications from COVID-19. He was 52. (St. Pete Police Dept.)
"He was this big guy, but he was just loving," said Sgt. Anthony Alli, who worked for two years alongside Weiskoph. "He's always that one to kind of guide you. Even if you're having a difficult time with something, he's very patient."
Sgt. Alli said Weiskopf would always be available for a question or to take a call and was outgoing with a memorable smile.
"When he's out on a crash, he crosses his T's and dots his I's and is making sure everything gets done the right way so we can bring justice for those victims and for those families," Alli said.
Weiskoph was born in the Bronx and worked as a chiropractor and EMT before relocating to St. Pete and starting his law enforcement career.
He was 52 years old and leaves behind his wife and many extended family members. ​