Valley Health Alliance puts area ahead of the curve on lowering costs of care - Aspen Daily News
In June, Colorado became the third state in the country to legislatively create a public health care option — just one week after nearby Nevada did the same. But regionally in the Roaring Fork Valley and beyond, another strategic alliance tackling insurance costs for rural Western Slope residents was already well underway and growing.
The Valley Health Alliance, since fall of last year, has been working diligently to offer more competitive health insurance options for local employers and self-insured individuals from Aspen to Parachute, but the foundational work has been years in the making.
"There's nothing like it in the rest of the state — it's a uniquely local program," said Allyn Harvey, who serves as a spokesperson for the alliance.
At its core, "the VHA brings together employers, health care providers and actionable data to the same table, placing primary care providers at the forefront of the care you will receive," the nonprofit's website says.
It all started with a conversation, Aspen Valley Hospital CEO Dave Ressler said Thursday. Specifically, seeds for what became a shift to the entire local health care landscape occurred over lunch nearly a decade ago between Ressler and Pitkin County Manager Jon Peacock.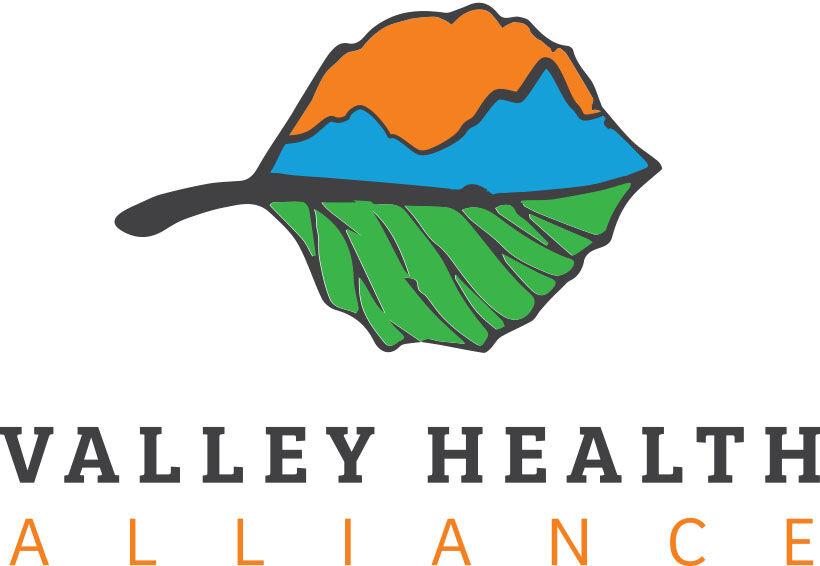 "The original genesis of the Valley Health Alliance actually was Jon. [He] and I had lunch a number of years ago now — I think it was around 2011, maybe 2012 — when we first started talking about his health insurance costs [as an employer]," Ressler recalled. "And he wanted to know if the hospital and the medical community could help him manage his costs because they were becoming expensive for the county to continue to support."
Peacock on Saturday confirmed the narrative, although he added that Ressler was "being very generous" in his recount of Peacock's role. Rather, he felt it was a conversation derived from simple economic necessity.
"We were all coming out of the 2007-2008 recession," he said, echoing Ressler's timeline that their lunch happened in 2011. "Health care costs were growing at two to three times the rate of our revenue, so we had a real structural kind of issue. Our choices were either to cut benefits for employees, talking to providers about taking more of a haircut or figuring out something new. That's really where the Valley Health Alliance emerged, is us agreeing to try to work on this difficult problem together and inviting other employers to the table and really working on it."
When speaking with any of the minds behind the VHA, everyone agrees: There's a lot to celebrate, but there's still a long way to go in further reducing health care costs to a level that's truly accessible.
"Our challenge remains. We have just barely started this journey, and we have a lot of work to do, but we're headed in the right direction," Ressler said.
VHA Executive Director Chris McDowell said that until the last year or so, it was a far more dramatic uphill climb, so to speak, to meaningfully making quality health care more accessible. That's largely because there was really only one private health insurance provider in town, Anthem.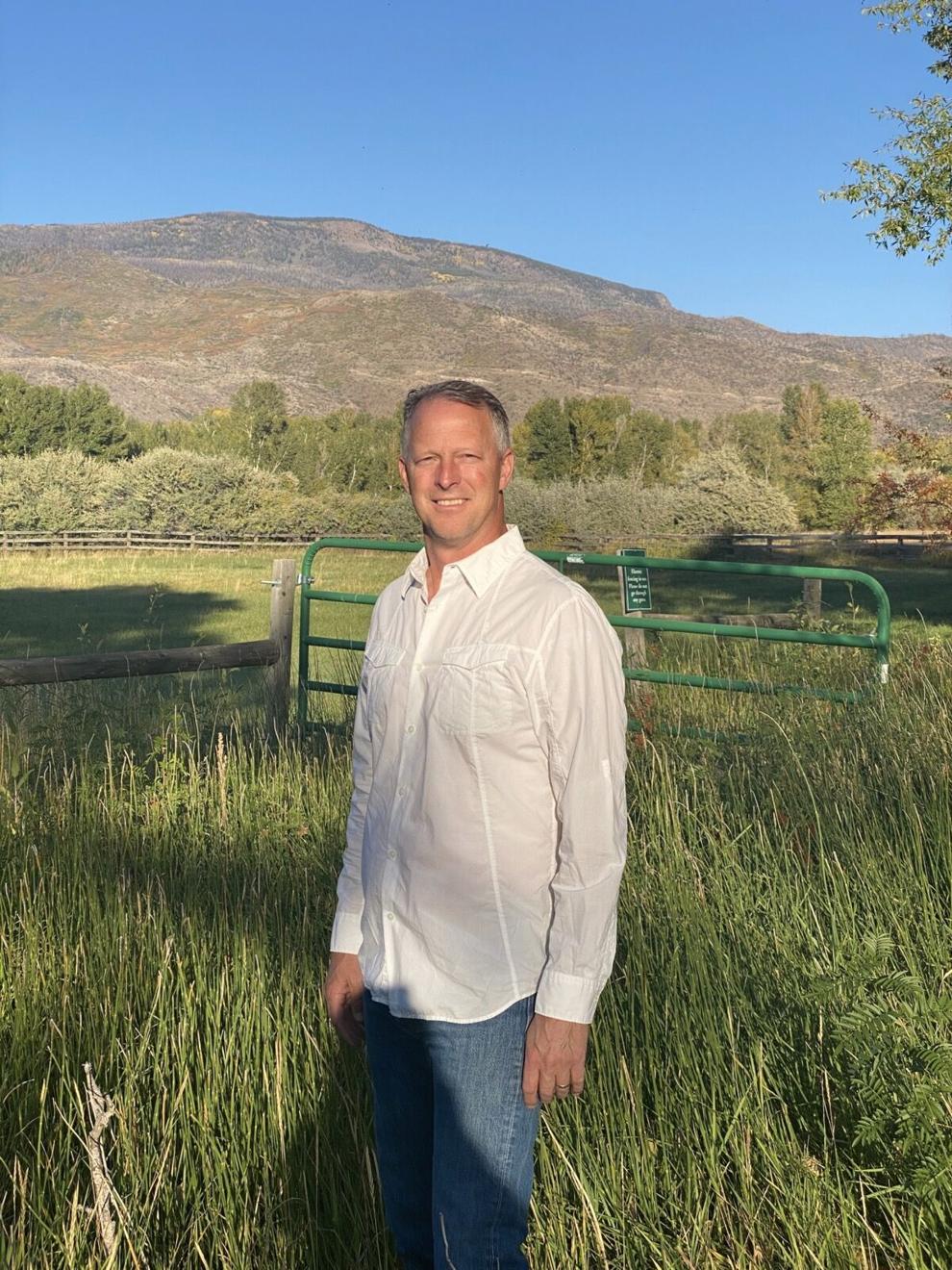 Valley Health Alliance Executive Director Chris McDowell: "To have the [health insurance rates] go down year over year means we're finally getting the flywheel to spin in the opposite direction." 
Courtesy Aspen Valley Hospital
"The insurance rates were significantly higher in our community than in most of the rest of the Western Slope and frankly, most of the rest of Colorado," he said.
And the difference was significant. The Rand Corporation in 2018 conducted a survey of 65 hospitals throughout the state in an effort to gauge, when measured in percent of what Medicare would pay for services as a reference point, how affordable or expensive health care was through private insurers.
"Valley View [Hospital] was about 400% — now they're closer to 350%," McDowell said. "I would guess it's coming down, to our benefit. We're not going to get everybody 100% to Medicare, that's not realistic, but if we could get our community to be more affordable, 10-15% more than Denver, [that would be more doable]."
But this year, UnitedHealthcare and Rocky Mountain Health Plans partnered and came into the market with lower costs in general, creating more competition in the area and in turn offering some relief to the consumer.
"When Rocky came in in 2021, they were immediately about 5, 10, as much as 15% more affordable than Anthem," McDowell said.
"The more significant thing is for 2022," he continued. "They're going to be at least 15-20% cheaper — 'double digits,' is the word they used this week: double-digits cheaper than Anthem, [and the] 2022 plans will be 5% cheaper than in 2021."
That's a welcome change from the health care industry standard. Typically, consumers see their health insurance rates increase every year, not the opposite.
"To have the [health insurance rates] go down year over year means we're finally getting the flywheel to spin in the opposite direction. We're moving it in the right direction," McDowell said.
With the public health care option coming from the state legislature, there's clear incentive for those costs to continue their downward trend. The new legislation puts the onus on hospitals and insurance companies to lower the overall costs of health care by 15% by 2025 — that is, by 5% each year for 2023, 2024 and 2025.
Much like Washington, Nevada and Colorado taking the public option into state-level hands rather than waiting on a federal mandate, the Valley Health Alliance seems to be ahead of that curve. In fact, over the next few weeks, providers should have finalized numbers for insurance plans heading into the next open enrollment period, from Nov. 1 through Jan. 15.
"In the spring — April, May — the insurance companies are putting together their plans for the following year, and between June, July and into August, the [Colorado] Division of Insurance gives them approval for the rates they proposed for their different plans," McDowell explained of the cycle. "We're getting much closer — usually by the first of October, everything is official. Then by Nov. 1, everybody is enrolling."
Harvey, the communications specialist for the alliance, called this upcoming plan pricing "transitional" ahead of what is intended to be the start of a transformational period for Colorado health care.
"At the end of the month, we'll know where the insurance rates kind of landed this year. This year is the last year under the old system. … Next year is when the new law goes into effect, and that's when the three-year period to bring rates down begins," he said. "We're in a transitional year that way. But at the end of the month we'll see what Rocky, United and Anthem are offering."
Primary focus
In addition to new market forces — whether in the form of private competition or public legislation — the VHA has been focusing largely on awareness and education campaigns.
First, there's the challenge of making people, whether small employers or individuals without access to employer-sponsored insurance, aware that they may have options than are initially evident for health care in the area. Second, regardless of insurance status, it's always cheaper and more effective to engage in preventive care, through a relationship with a primary care physician, than it is to go to the emergency room.
Unfortunately, especially for people who are underinsured or without insurance, the propensity is to avoid the health care industry at all until it's an emergency — ultimately costing both the patient and the community at-large far more in the long run.
"What we say is right care, right time, right place, right price," McDowell said. "If you look at health care transformation, that's the pathway. Those are life-and-death decisions, discussions, then the right price. What happens is because of all these additional costs within the system, it prevents people from getting care when they need it and only when they have to get it. And usually when you have to get [emergency health care] it is much more expensive than a wellness, preventive model — checking in with your primary care physician at least annually. It can be addressed much better when it's found earlier, whether it's obesity, cholesterol, diabetes, any of those."
In fact, he said, that overall savings translates to roughly 20%. And that adds up.
"In 2018, 250 of our 7,000 Valley Health Alliance [patients] decided to go to the ER instead of the doctor for … the common cold, and they cost half a million dollars," he said.
But McDowell acknowledged that for people who are underinsured or uninsured, even that initial cost of going to a doctor can seem daunting. He — as well as Harvey, Ressler and Peacock — credited the nonprofit Mountain Family Health Centers immensely for its work with those underserved populations.
"Mountain Family Health serves Medicaid and uninsured individuals, and 41% of their clientele — 22,000 people — do not have insurance," McDowell said. "But even more or equal is that even though you may have insurance, most likely by the deductibles, co-insurance, you're underinsured."
To that effect, Ressler noted during an Aspen Chamber Resort Association meeting that of the families in the Roaring Fork Valley (between Pitkin and Garfield counties) who would qualify for tax benefits by enrolling in a health insurance option through the Connect for Health Colorado exchange, 43% have not done so. He added that the VHA was working doggedly to get that statistic down.
"Mountain Family Health actually has staff who work on what's called presumptive eligibility, where they assist people with enrolling in Medicaid, if applicable, or referring them to Connect for Health Colorado," Ressler said. "And also, Pitkin County Human Services do, as well. Nan Sundeen with Pitkin County, she and her staff play a very significant role in that process, and I think have had great success."
The VHA, too, is working with Mountain Family Health to get a staffer trained to be a certified application counselor, Harvey said.
"Taylor McBride, one of the employees at VHA, is going to get trained to do that, and he's going to work with Mountain Family Health," he said.
The services are more needed than one may think, if the caricature of Aspen of an over-the-top affluent community informs the opinion. After all, one of Aspen's main economic engines is tourism and hospitality — industries that may not always offer health insurance options to hourly wage earners. And the housing market has driven many employees to live farther downvalley and onto the Interstate 70 corridor.
"Do you have food on your table, do you have a roof over your head, do you have transportation, do you have electricity, is your home safe from domestic violence?" McDowell said, defining the primary social determinants that often impact health care decisions. "In our community, there are folks who are struggling to pay rent or mortgage; it's actually increasing the cost of care for all of us. They're seeing across the country where hospitals are subsidizing the cost of housing because that reduces the cost of care."
But that doesn't mean the conversation can't be a solutions-oriented one.
"The VHA's perspective, our whole focus is a relationship between the employers and the hospitals to support, emphasize and incentivize each community member to have a relationship with a primary care doctor on their team," he said.
Not bad for an idea that started as an outline written on the back of a napkin over lunch.
Megan Tackett is the editor for the Aspen Daily News. She can be reached at [email protected] or on Twitter @MeganTackett10.